T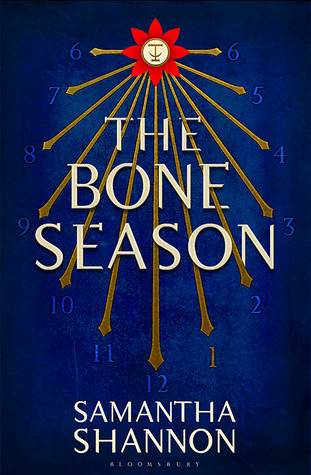 he Bone Season by Samantha Shannon is a fantasy set in the years 2059 in a London that's very different thanks to a change in the course of history over two hundred years earlier.
The unnaturals, people with clairvoyant abilities of differing types, are hunted and sent to a place called the Tower. Nineteen-year-old Paige Mahoney is a dreamwalker. Paige is caught and sent to the lost city of Oxford, where she discovers that her whole world, the world of Scion, has been a lie. Faced with a group of creatures she doesn't understand, she has to fight for herself and her friends.
This book was a really interesting read and rather complicated, but the varying types of clairvoyance became a little confusing at times along with the similar names and houses of the Rephaites. The guides at the front of the book didn't shed enough light on the difficulties I had so when detail was given I tended to skim over it. Otherwise, I really enjoyed this book. Paige is a strong character who tended to overshadow a lot of the others. Some of the other characters motives also eluded me (David, for example). But the story itself was interesting and kept me involved until the end.
Apparently this book is the first in a seven book series. That's a serious commitment. I will read on, until I lose interest. 😉 I rate this book 3.5★